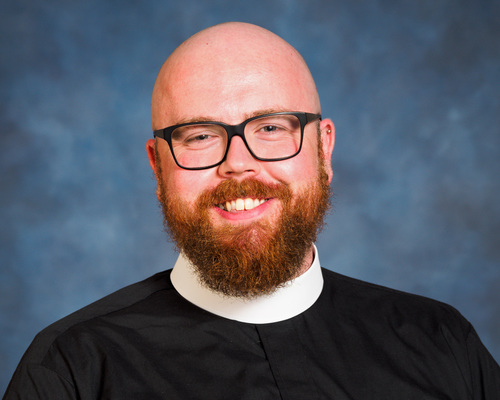 The Rev. Alex Wilson is our full time Priest in Charge, having being been ordained priest on June 18, 2016 by the Rt. Rev. Melissa Skelton, Bishop of New Westminster. Alex joined the parish in July 2015 as transitional deacon, and was asked by the Bishop to carry on as priest in charge after the retirement of Rev. Harold Munn in June 2016.
Alex was born in Vancouver, and is the eldest of two boys. As a cradle Anglican, Alex has been involved in the life of the church in many different ways and continues to find fascinating ways to incorporate new people into the ministry of the Church. It was this fascinating incorporation that brought him into ordained ministry and helped cement his faith early in his life.
Alex has a passion for social media, traveling, cooking, baking, and road trips to new places. He is an avid outdoors person, walker, lover of good coffee, and a person of deep prayer.