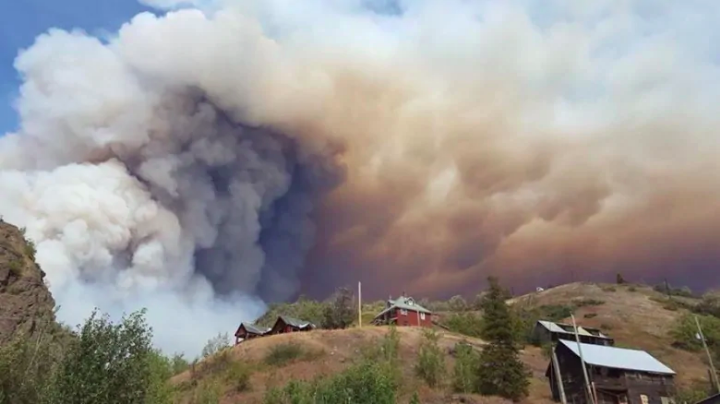 Emergency relief funds sent to Telegraph Creek, B.C., Yukon
Wildfires have torn through the northern part of British Columbia, forcing the residents of Telegraph Creek to evacuate. At least 27 buildings have been destroyed, including historic churches. An estimated 500 to 700 people, most from the Tahitan First Nation have been evacuated to Dease Lake.
The Primate's World Relief and Development Fund (PWRDF) is sending an emergency grant to the Diocese of the Yukon to help the community. "We so very much appreciate the response of PWRDF to this crisis," said the Venerable Sarah Usher, Executive Archdeacon of the Diocese. "We know that the people of Telegraph Creek will be grateful for any help at this stage."
Please keep the people of Telegraph Creek, and other parts of the world where fire is impacting so many lives, in your prayers. If you can, make a donation to PWRDF. Your check or envelope in the collection plate with the memo section indicating Telegraph Creek, will be much appreciated. You may also donate at pwrdf.org/donate - indicate Telegraph Creek in the message box.
Submitted by
PWRDF Parish representative, Shirin Theophilus
More on this story at