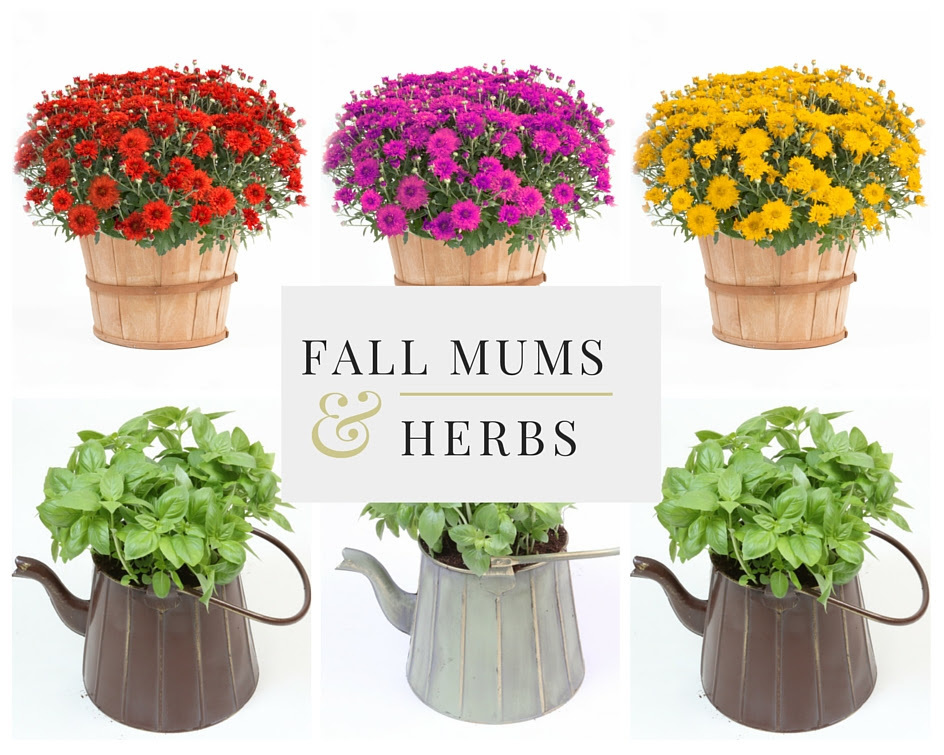 Bring the beauty of fall indoors with your choice of 4 amazing plants to brighten your room, or share with someone you love. From rich, vibrant mums, to fresh herbs, and succulents, we have you covered in this fundraiser for the parish.
Order by Sunday September 15; plants available for pick up Sat/Sun Sept 28/29.
Choose from:
$20 (tax included)

-
10
" Premium Bushel
Mums:
Premium Mums that are full and beautiful! Available in orange, yellow or purple.
Potted in
a decorative 10" bushel basket and ready to colour your home!
$25 (tax included) - Culinary Herb Planter: A variety of herbs including oregano, thyme and rosemary in a cute country-style, tea kettle planter. A charming gift for a garden or window sill that is functional and wonderfully aromatic.
$30 (tax included) - Fall Tropical Planter: An elegant fall assortment of indoor flowering and foliage shrubs in a wicker basket. Each planter includes an arrangement of 4 tropical plants, a novelty pick and Spanish moss.
$30 (tax included) - Fall Succulent Bowl: Potted in a beautiful 9" diameter, ceramic, pattern bowl containing an assortment of popular succulents with a flowering kalanchoe in the center.
For more information, or to order please contact Heather Friesen
Pictures and prices are available in the PDF download attached.