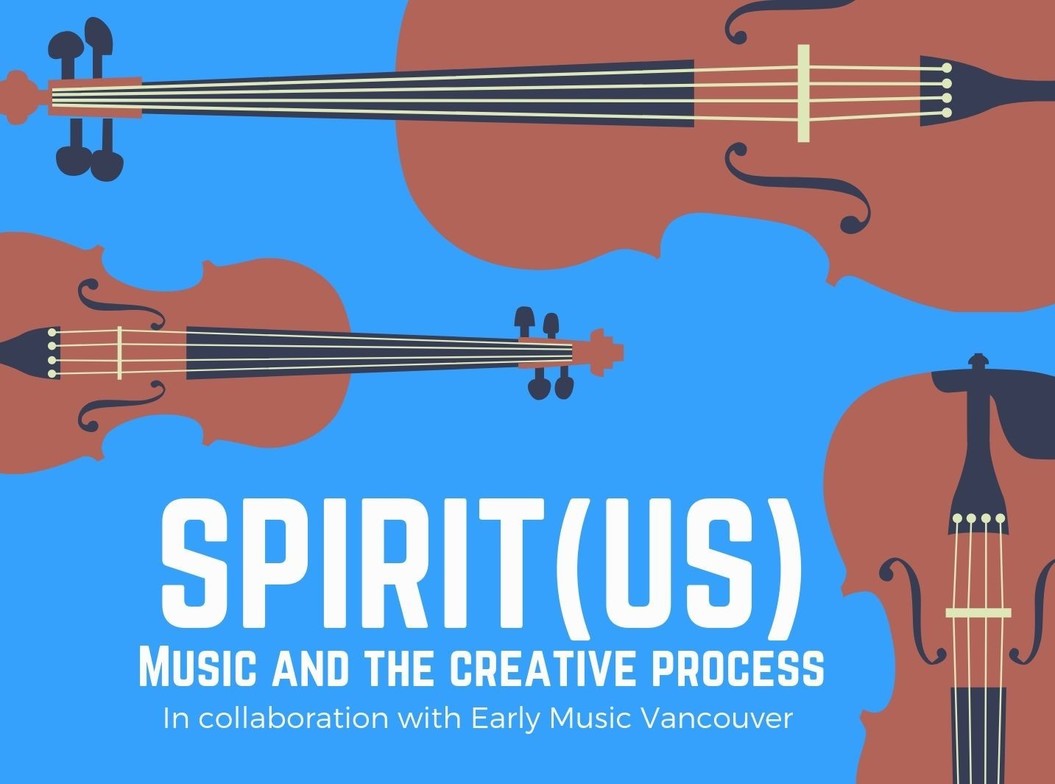 In collaboration with Early Music Vancouver, and through the generosity of the Drance family, we are thrilled to announce our 2019/2020 Spirit(us) program.
Thursday February 20, 2020 at 7:30pm
Sean Dagher, Irish bouzouki and Nelson Carter, fiddle – Celtic Canadian Chamber Folk Duo
Together, Sean and Nelson have played all types of venues and events since 1997. Each brings musical ideas and styles from their separate backgrounds together to create a sound that has developed over the decades into a unique style. They thrive on connecting with audiences and responding to what the moment provides. They have a loyal following in Montreal and can be heard every Tuesday night at Hurley's Irish Pub for a custom-tailored concert-gig.
Saturday April 25, 2020 at 7:30pm
The Baroque Mentorship Orchestra
In 2014, UBC, the Pacific Baroque Orchestra and EMV established a year-long programme open to UBC students as well as to selected members of the professional community. This educational initiative has grown every year and is aimed at increasing the long-term sustainability of the local period instrument scene. Join the next generation of Early Music professionals for mixed programme of baroque instrumental music.
Mark your calendars for these three world class performances, in the intimate setting of St. Anselm's UBC. All tickets are by donation ($20 suggested) and the evening finishes with a reception and chance to interact with the performers directly.
Bring a friend, bring two!