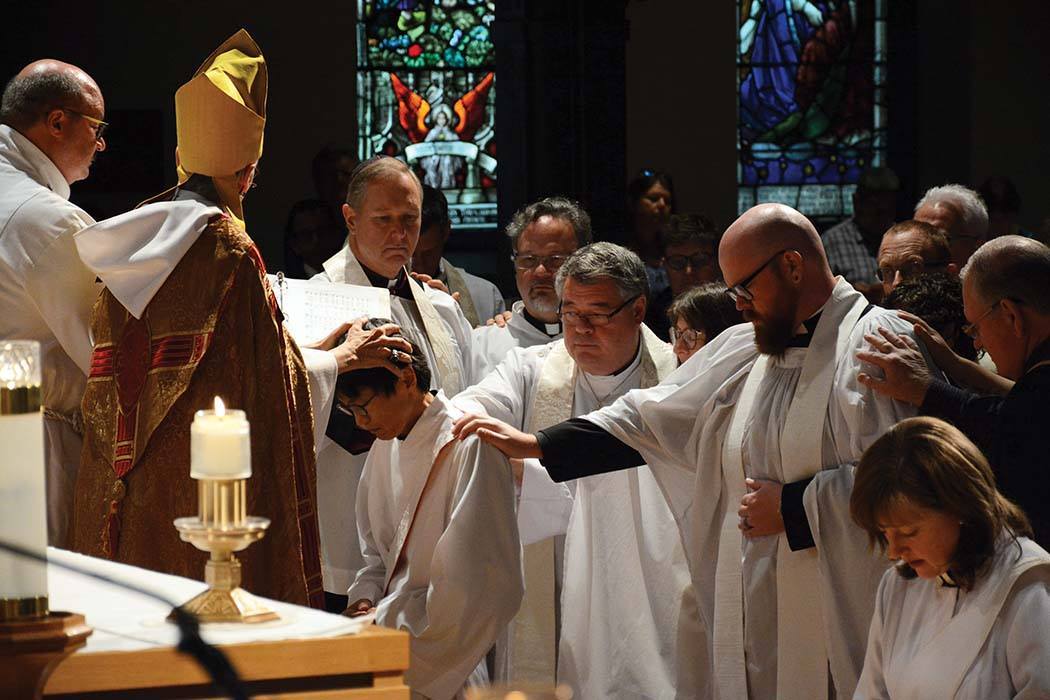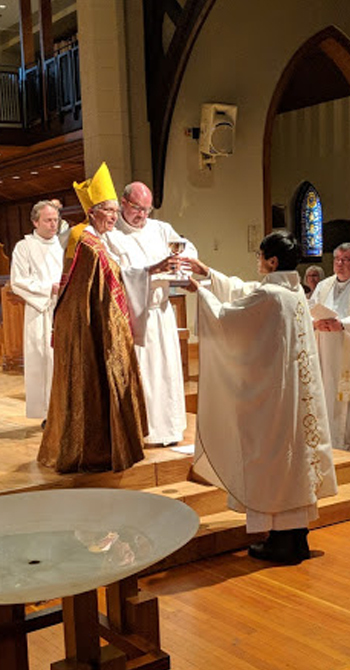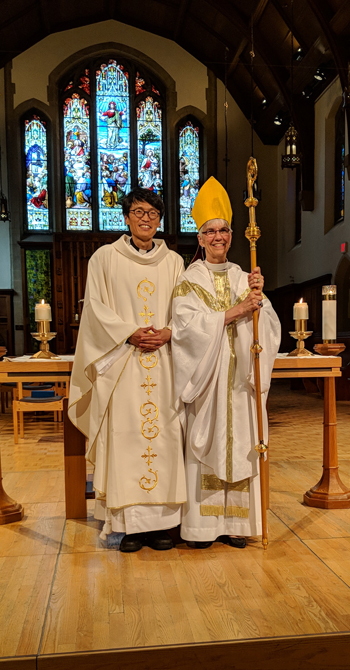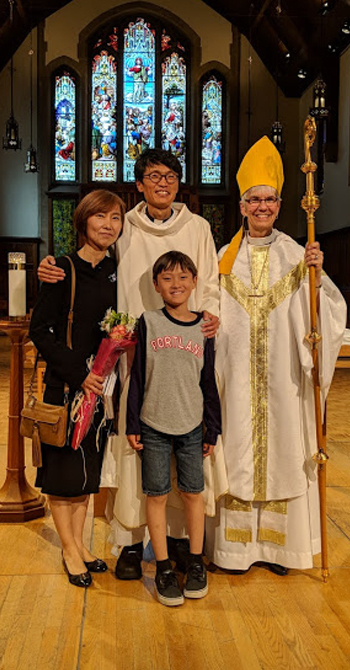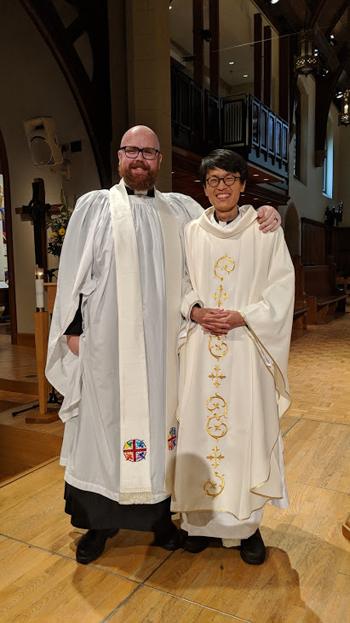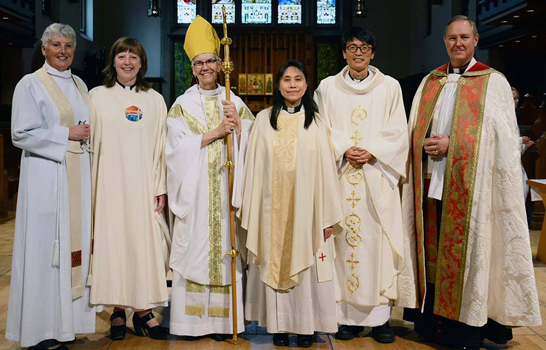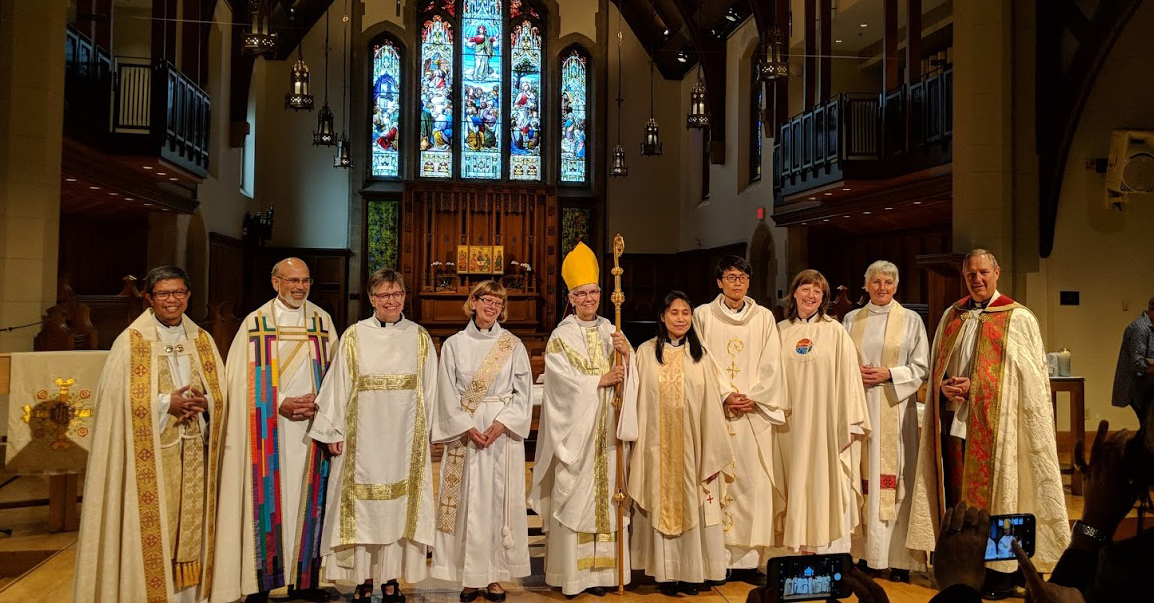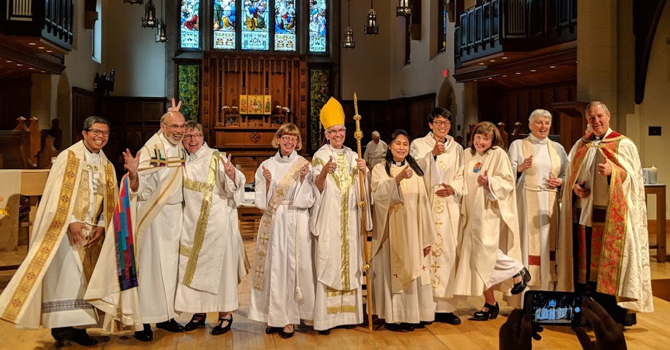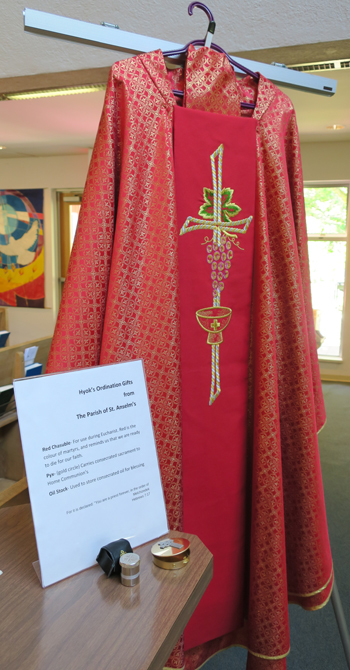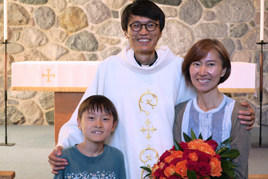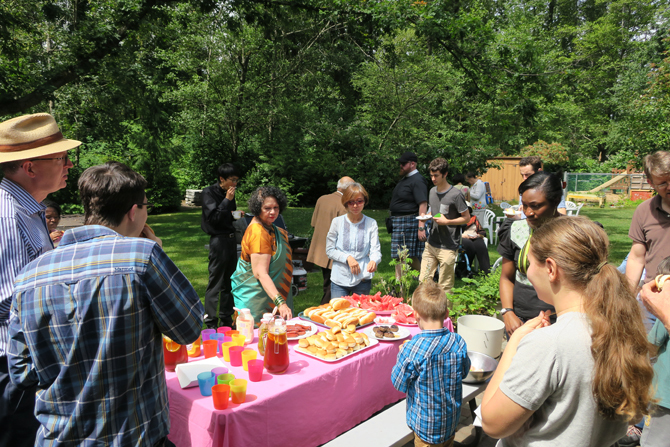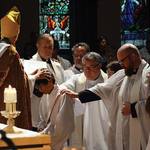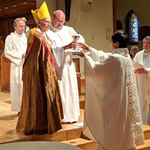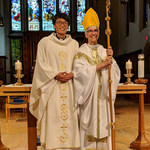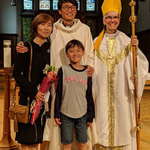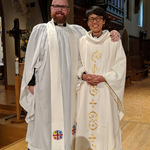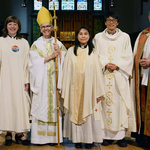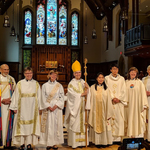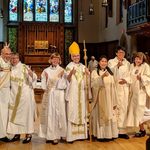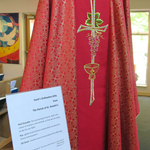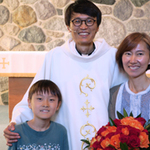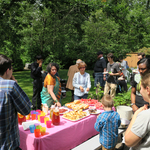 On Saturday, June 25, our own Rev. Hyok Kim was ordained a priest by Archbishop Melissa. Lynne, our Rector's Warden, and Vicar Alex presented Hyok for ordination, and many St. Anselm's parishioners attended the beautiful service at Christ Church Cathedral.
Full article on the diocesan website with links to audio and video of the service.
Facebook page with even more photos.
The next day, Sunday June 24 was Rev. Hyok's first day as our presider. He received gifts of a chausible, pyx and oil stock from the parish as symbols of his new ministry. His family received gifts too! It was a very special service, followed by a parish BBQ. The weather was perfect and everyone stayed and enjoyed celebrating this joyful event in St. Anselm's life.
Congratulations and many blessings to Hyok and his family!!!