Sunday, December 29, 2019
10:30 am - 12:00 pm
5210 University Blvd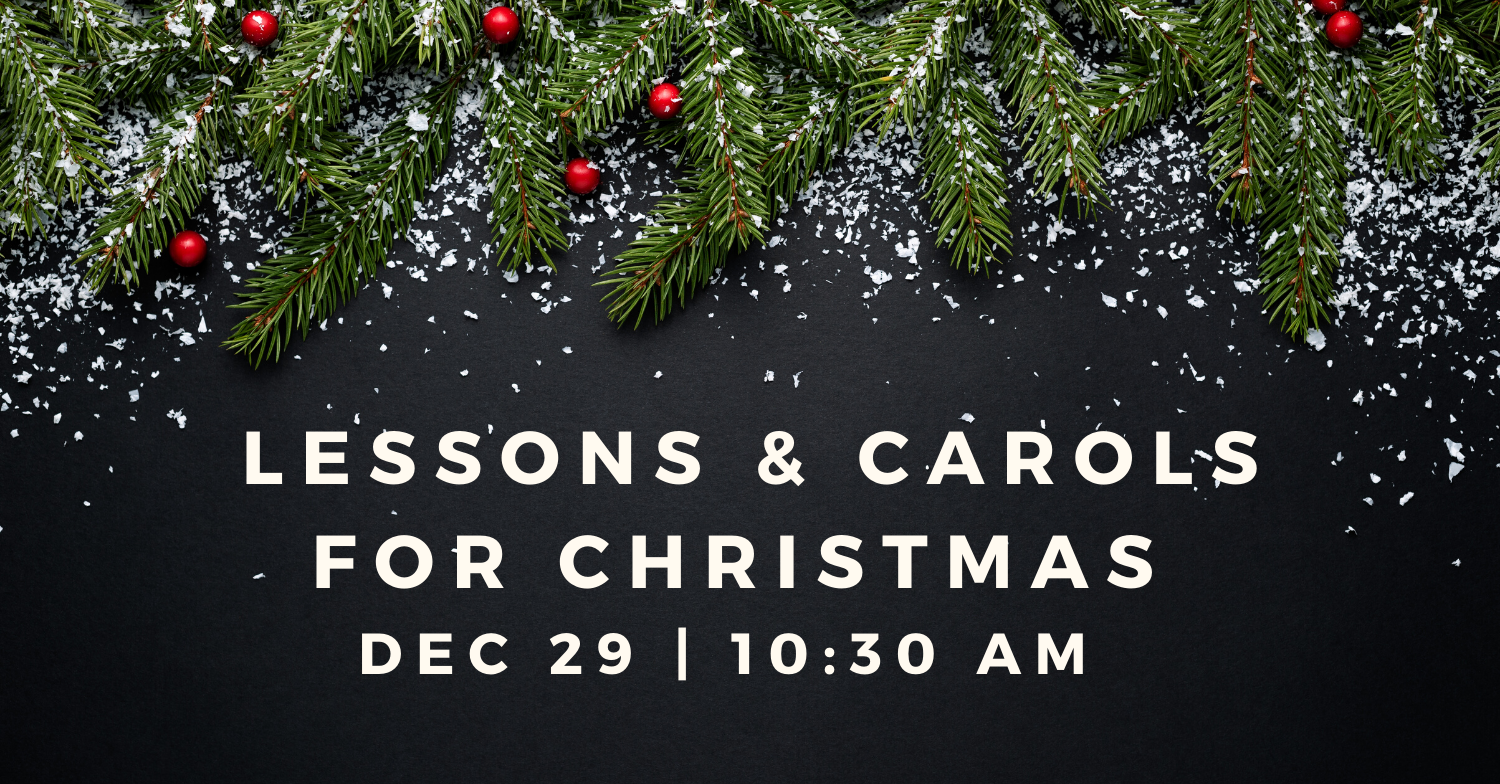 Join us as we gather again to hear the story of our salvation, in the quiet reflective atmosphere of worship. We will hear a selection of readings from scripture, and sing traditional carols, offer prayer, and be gathered together in Eucharist.
All are welcome to this beautiful service, and no previous church experience is required.