Wednesday, October 18, 2017
7:00 - 9:30 pm
5210 University Blvd
This event has already occurred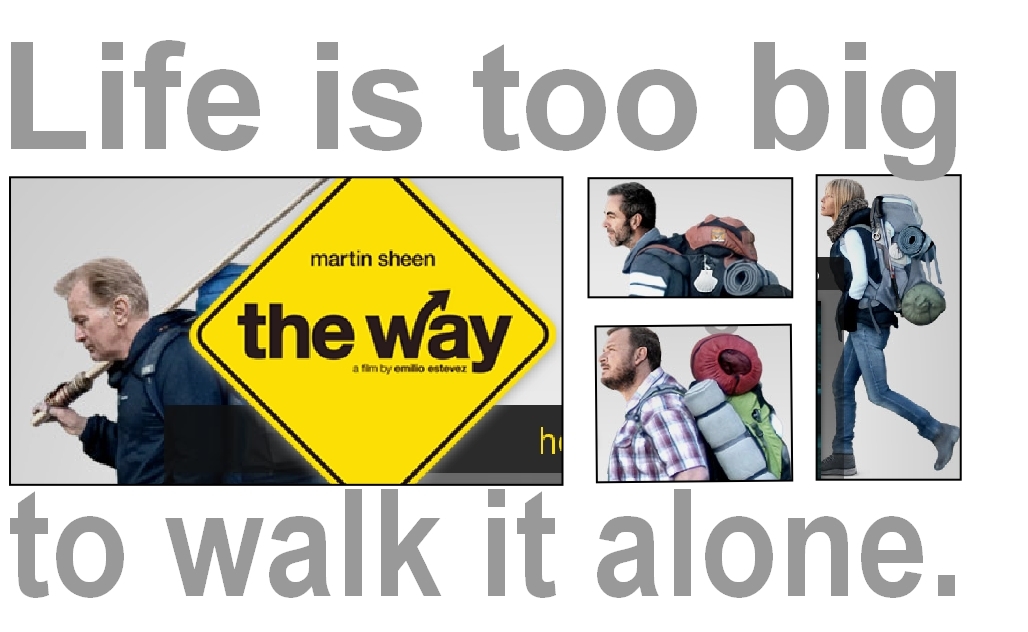 "Life is too big to walk it alone."
The first movie night of life group at the movies will be on Wednesday, October 18, with "The Way" a film directed and written by Emilio Estevez, starring Martin Sheen, Deborah Kara Unger, Yorick van Wageningen, and James Nesbitt.
Why do they walk the Camino de Santiago? Where are our life and journey of faith?
Come and join their walking, and share your own walking with one another. Also enjoy popcorn!