Kids Ministry
Kids Ministry
Kids Ministry
Kids Ministry
St. Anselm's offers children programs weekly through Sunday School, monthly through Messy church and yearly through our popular Vacation Bible Camp.
All staff and voluteers working with children have training in various christian education areas for kids, as well as mandatory police background checks, training in spotting misconduct, and supervision from the clergy.
To find out more please contact the office.
News
---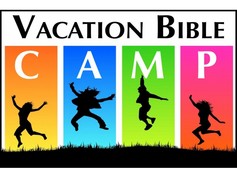 Praying and Playing, Running and Learning, Painting and Planting, Eating and Chitchating. All they did last four days.  See you soon! Read More