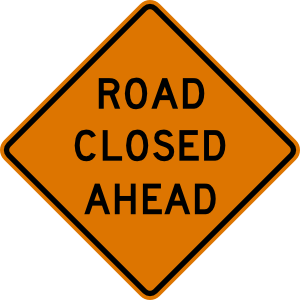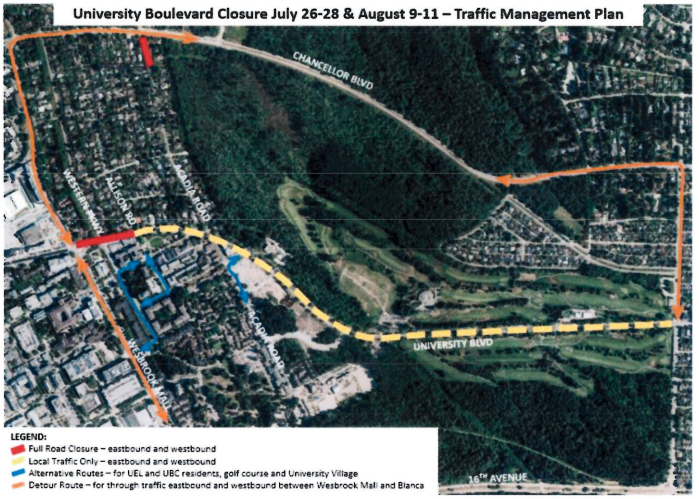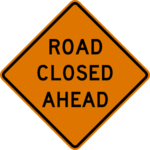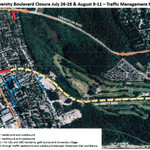 We have received notice from UBC of closures along both sides of University Blvd all weekend to accommodate road work at UBC.

University Boulevard will be FULLY CLOSED between Wesbrook Mall and Blanca as follows:

• Friday, July 26th – from 9am to 3pm
• Saturday, July 27th – all day to 5pm
• Sunday, July 28th – CANCELED UNIVERSITY BLVD WILL BE OPEN
• Friday, August 9th to Sunday, August 11th – same hours as July 26th weekend.

Local traffic will be accommodated on University Boulevard to access the church/golf course, University Village and residential neighborhoods. Above is a detailed map showing recommended detour routes.
The scheduled closure on July 28th, has been canceled.

When approaching University Boulevard at Blanca, simply tell the traffic control personnel you are attending the church and need access as they are limiting access to local traffic only. There is no direct access into the university campus from Blanca. There will be no transit service to the parish.

Cyclists will be accommodated on University Boulevard except between Alison Road and Wesbrook Mall. Cyclists are to use Agronomy Road and Toronto Road to avoid the roadwork on these days. Pedestrians will be accommodated on either the north or south side of University Boulevard alongside the work area.

We will worship, as usual, this sunday at 10:30 am- bring a friend!

Please consider leaving extra time this sunday as you prepare for worship.