We Have A Curate!
We Have A Curate!
June 24, 2017

Alex Wilson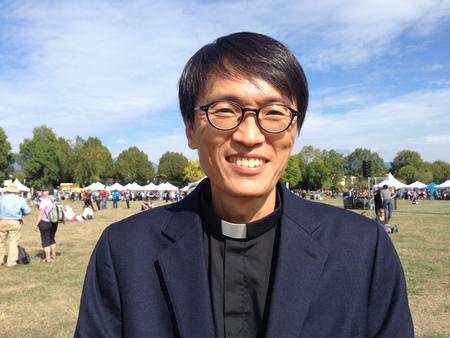 By the grace of God, and after a period of prayerful interview's, I am happy to share that on the unanimous recommendation of our Canonical Committee, Bishop Skelton has appointed Hyok Kim Curate to St. Anselm's Church- effective July 1, 2017

Thanks be to God!

This is a huge moment for us as a parish, as well as Hyok's beautiful family. This marks the second time in as many years that the diocese has entrusted us with the care and development of a new clergy person. In return we are able to deepen and develop our ministry in new and exciting ways. I couldn't be more thrilled at what this means for us as a community!

Hyok Kim will be ordained this coming Saturday at 10:30 am at Christchurch Cathedral (690 Burrard Street). Please plan to come early as we expect a large turn out for this incredible moment in our Church's life. A reception follows immediately after in the Cathedral.

Need parking at the upcoming ordinations?
Parking at Christ Church Cathedral is located in the Park Place Parkade and accessed from Hornby Street north of Georgia Street on the left after the lane as you approach Dunsmuir Street.
Please DO NOT PARK in the Cathedral Place Parkade (located before the lane) – you will be charged regular parking rates.
Enter code 4889 at the Park Place Parkade pay stations, and you will be able to park at the flat rate of $5.00. Christ Church Cathedral's usual parking passes are not in effect on Saturday's.

The Cathedral is also easily accessed by Transit. Please consult the translink website for more information on routes.

We will gather to welcome our new Curate this Sunday with Cake during our regular Sunday worship. Hyok's first official service with us will be July 2, 2017- followed by a BBQ.

Please join me in congratulating Hyok and his family on this incredible moment.

Speak soon,

Alex+
Rev. Alex Wilson
Vicar
St. Anselm's
Ministry Worship Ministries