Big Screen, Big Window: Luther
Big Screen, Big Window: Luther
Wednesday, November 15, 2017

Important: This event has already occurred.

7:00PM - 9:30PM
St. Anselm's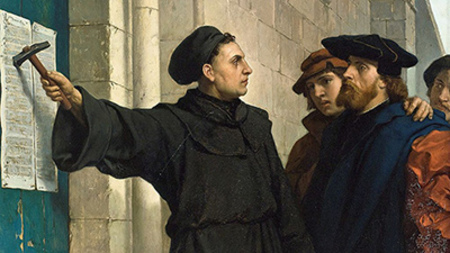 A man changed the world!
On October 31, 1517, by nailing a copy of his Ninety–five Theses to the door of a Wittenberg church, Luther opened the door of the Reformation. In commemoration of the 500th anniversary of the Reformation, we will watch Luther, a biopic about the life of Martin Luther starring Joseph Fiennes. Come and enjoy Luther with popcorn!
Available Files to Download
To download, right-click the file and select "Save link as".
Ministry Life Groups
Return to Events
---